We're excited to announce that the beta version of the CLMBR mobile app for iOS and Android has launched in the Apple and Google Play Stores.
A core aspect of the CLMBR experience, take a first look at OnDemand class formats being planned by our talented team of Guides, browse climbing challenges and get a feel for the CLMBR ecosystem.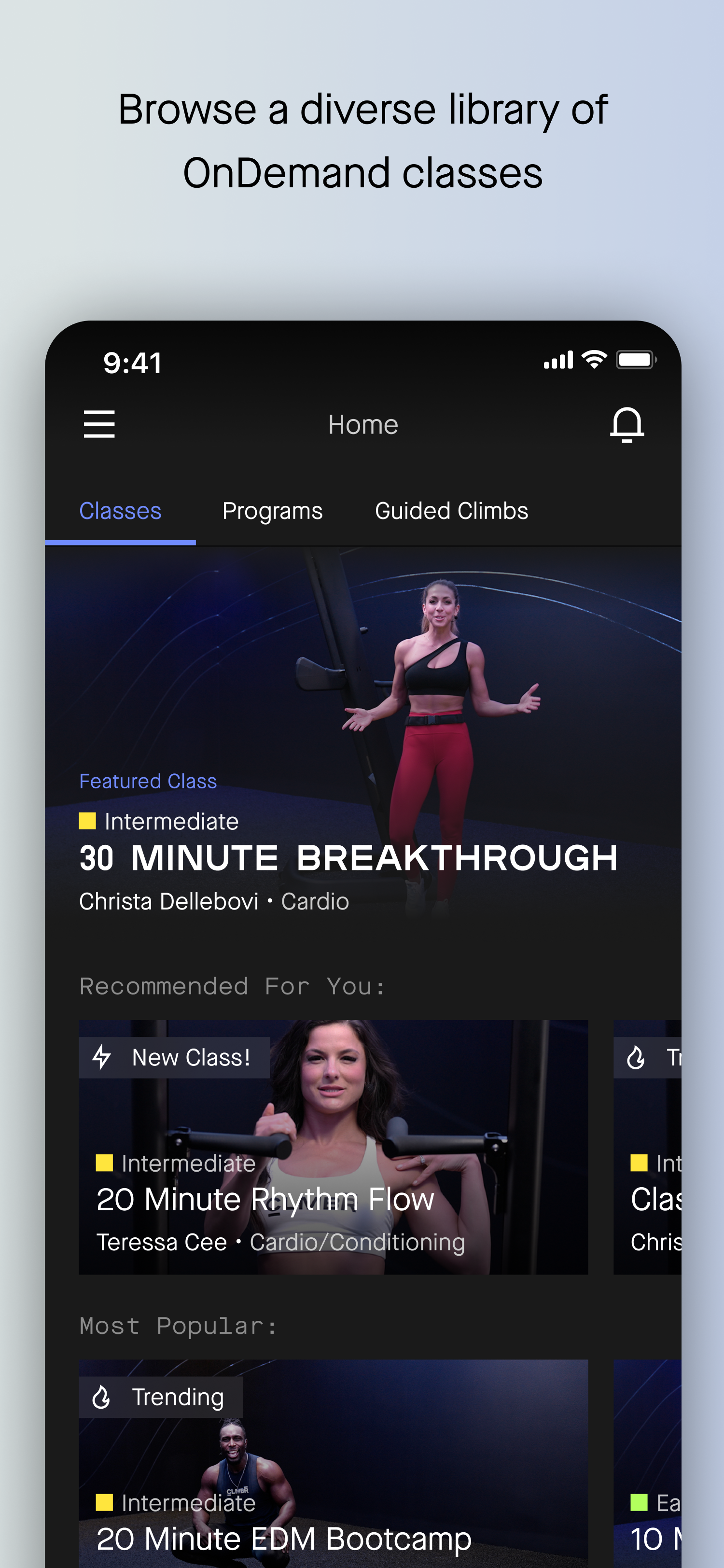 The CLMBR mobile app allows you to stay connected to your CLMBR from anywhere! Push notifications about your progress will keep you motivated and notify you when new classes and challenges are published. You'll be able to browse the on-demand class library and choose which classes you would like to add to your on-machine playlist.
What You Need to Know
CLMBR + the CLMBR Mobile App: Your CLMBR machine is linked to the CLMBR mobile app through your CLMBR profile. The first step to getting moving is creating your CLMBR profile within the CLMBR mobile app so you can personalize and maximize your content experience.
Set up your CLMBR profile now: Your CLMBR profile is where you track your progress, connect with friends, swipe through your earned badges and more. Create your CLMBR profile on the mobile app now so you're ready to get climbing. Note that you'll need to link your profile to your CLMBR when it's delivered to finalize the machine set up and activate your on-demand subscription.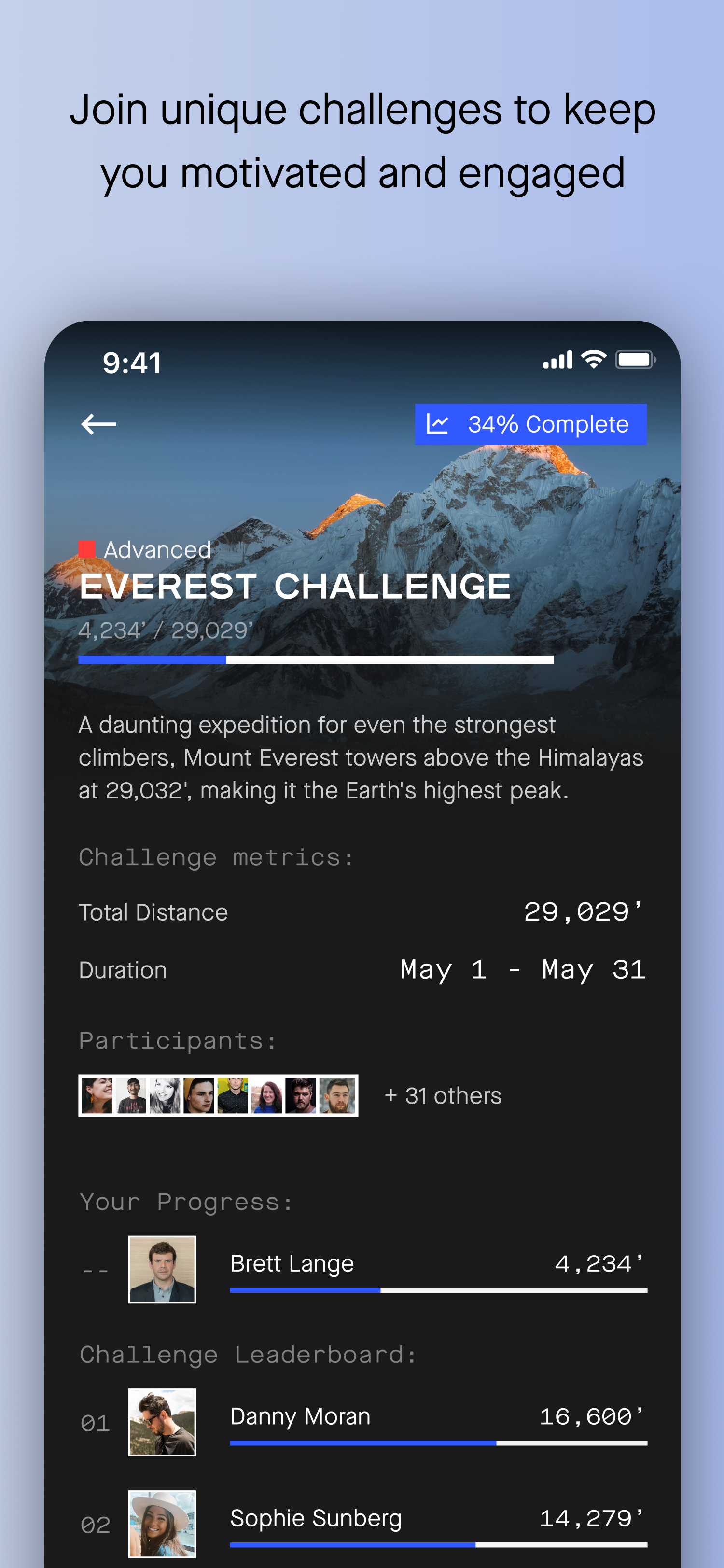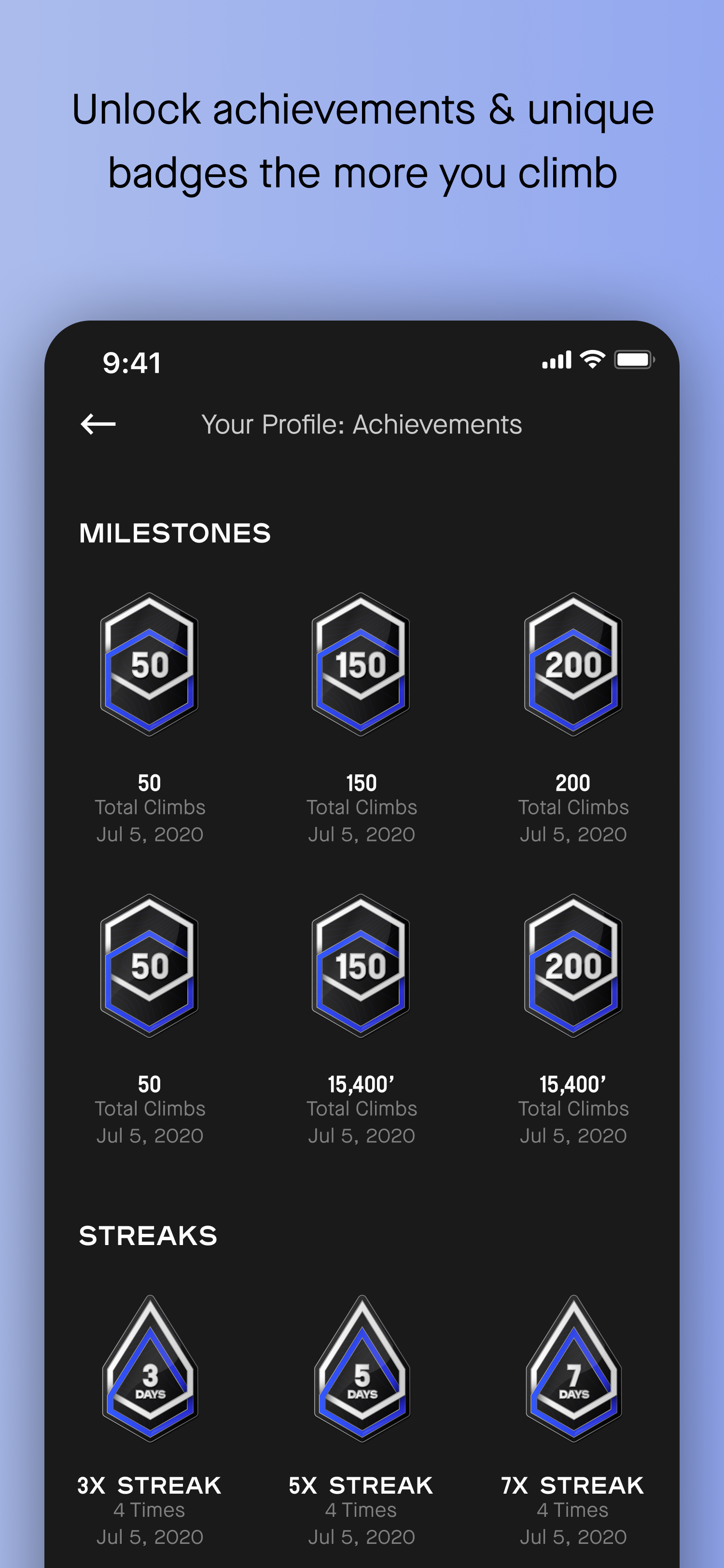 Let us know what you think: As our founding members, you're getting first access to the mobile app and we would greatly appreciate your feedback. Please send any thoughts or questions to our team here.